---
Posted on March 7th, by Phil Merrigan in
Articles
.
Comments Off

on Goulburn's orphanage residents gather for reunion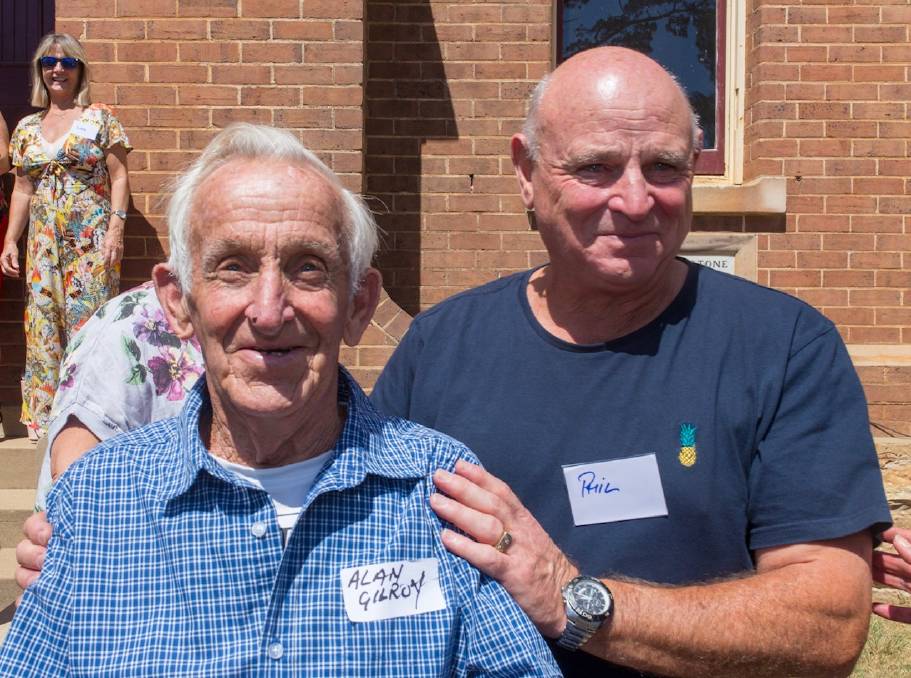 Credit: Originally Posted in the Goulburn Post, March 6, 2019 – https://www.goulburnpost.com.au/story/5939800/former-orphanage-residents-swap-memories/
Memories came flooding back on the weekend as former residents of two Goulburn orphanages gathered for a reunion.
Goulburn man and former orphanage resident Alan Gilroy with reunion organiser Phil Merrigan. Photo: Michelle Doherty.
Henry Angos was one of the oldest residents to attend Saturday's reunion. Photo: Michelle Doherty.
Lindsay Chesworth takes up a trip down memory lane looking through some orphanage history. Photo: Louise Thrower.
Lois Tozer (St Joseph's 1967-71) travelled from the Gold Coast for the gathering and met up with Vanessa Irving (St Joseph's and St John's 1969-76). Photo: Louise Thrower.
Tanya Crawshaw attended with daughter Anna Kaplantzi. Tanya's partner, David Farraway and husband Desmond attended St John's while his sisters, Roslyn and Barbara went to St Joseph's orphanage. Photo: Louise
Former St Joseph's and St John's Orphanage resident Elaine Williams … Read More »
---
Posted on March 7th, by Phil Merrigan in
Reunions
.
Comments Off

on 2019 Reunion
Our 2019 St Johns & St Josephs Reunion was again held on Saturday 2nd March at the girls orphanage at Kenmore, St Josephs. Although numbers were down slightly on previous reunions, it was still a good roll-up with around 90 old boys and girls attending with family and friends. This year there were a lot of issues with mail invitations not being delivered and about 30 "return to sender". Plus, not all email invitations were received, so all things considered it was a good turn up. Including a good result from the wider region of NSW, we had people travel from Western Australia, Brisbane Melbourne and Tasmania. A lot of new faces that made this their first reunion and, like those before, were amazed at the refurbishment work that Maggie and Darryl Patterson are doing to the old building. Maggie … Read More »
---
Posted on January 23rd, by Phil Merrigan in
Reunions
.
Comments Off

on Reunion 2019 Invitation
Dear fellow Old Boys, Girls, family members and friends.
Our last Reunion in March 2017 was held in the grounds of St Josephs at Kenmore. This was due to the incredible hospitality from Darryl and Maggie Patterson the owners of the St. Josephs. Our reunion was a major success with approximately 100 old boys and girls with family holding a "picnic" in the front grounds. With age or illness creeping up on many of us, the turn up was extraordinary. It was agreed by all that it was a wonderful reunion and maybe one of our best! Many old girls returning to St Joseph's for the first time had mixed emotions but all said they were glad they came. Like the girls, we had some old boys from St. John's make a reunion for the first time.
The good news, Maggie and … Read More »
---
Posted on January 19th, by Phil Merrigan in
Reunions
.
Comments Off

on St Johns Reunion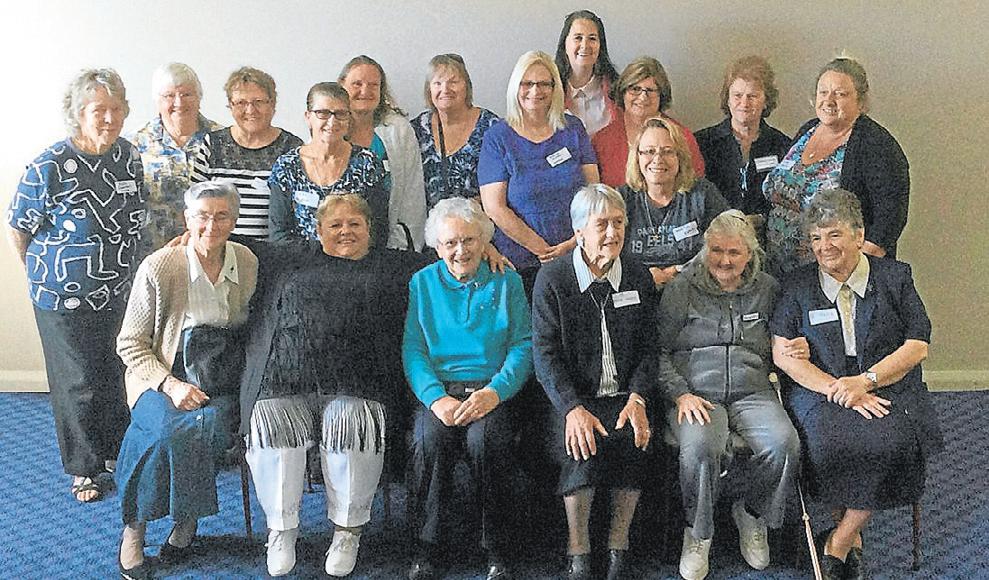 Old boys and girls of St John's Boys and St Joseph's Girls Homes Goulburn, along with family and friends are invited to a Reunion BBQ in the grounds of the old St Joseph's Girls Orphanage, Taralga Rd.  North Goulburn NSW on Saturday March 11th 2017. Starting at11.00am.
For catering purposes and further information please contact:
Phil Merrigan on 0407 618 100 or philmerrigan@exemail.com.au
OR
Maria & Lindsay Chesworth 0423 689 366
Share this:
---
Posted on November 5th, by Phil Merrigan in
Articles
.
Comments Off

on St John's Orphanage is Burning Down!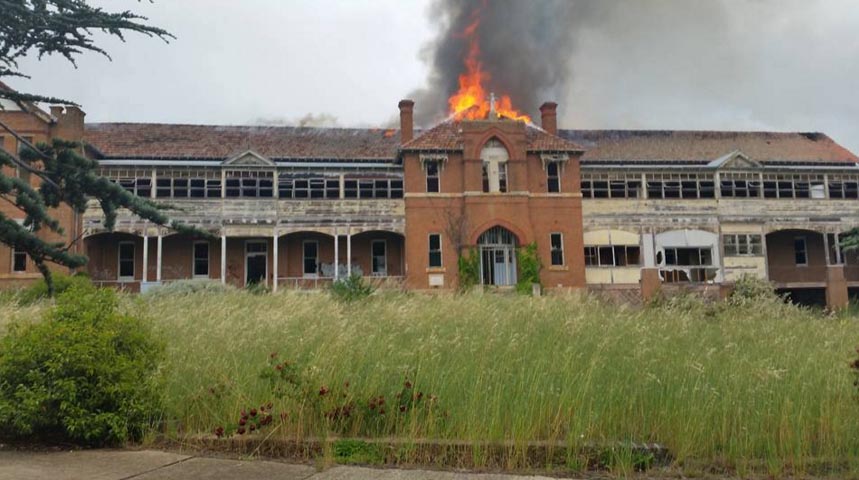 Oh my, we regretfully report that the St John's Orphanage is Burning Down. This is a tragic situation which we break down courtesy by the Goulburn Post where we have permission to re-publish there article on our website below.
Share this:
---
Posted on May 5th, by Phil Merrigan in
Articles
.
Comments Off

on Former St Joseph's Girls Orphanage in Goulburn gets a Makeover from Volunteers
JUST off Taralga Road down a bumpy driveway, hidden behind rows of trees, the former St Joseph's Girls Home long stood empty and forgotten.
On Thursday, the chatter of children echoed through the hallways once again, as some 60 young volunteers pitched in with painting, gardening and general tidy up.
Read more from the original article here…
Share this:
---
Posted on May 5th, by Phil Merrigan in
Articles
.
Comments Off

on Article from Goulburn Post covering St John's & St Joseph's Reunion 29 March 2015
---
Posted on April 7th, by Phil Merrigan in
Articles
.
Comments Off

on "Lost" Painting From St John's Discovered After 40 Years Missing
The painting that used to hang in the dining room at St. John's Orphanage for many years went missing at or just before it's closure nearly 40 years ago. It recently was discovered in the garage of Horton Willoughby's home in Ballina. Horton (Fred) sadly passed away just a few weeks ago and his family discovered it in his garage.The painting was assumed lost forever or destroyed by vandals when St John's closed.So we can now claim that Horton Willoughby saved it. The painting is being "restored" and a digital image is now available in A4 size to any old boy or family member. Please use the contact section of this website to place an order. Horton's grandaughter is now the owner of the painting and gladly made it available for all to see at our recent Reunion in Goulburn.
Share … Read More »
---
Posted on September 26th, by Phil Merrigan in
Development
.
Comments Off

on Dream could answer community's prayers
By LOUISE THROWER
PURPOSE: Maggie and Darryl Patterson have plans to establish an 'intentional community' in the Christian tradition at the former St Joseph's House of Prayer on Taralga Rd. They exchanged contracts on the building in May.
THE grief of losing their daughter to a genetic heart condition last year hardened a local couple's resolve to help the community.
Darryl and Maggie Patterson purchased the former St Joseph's House of Prayer on Taralga Rd four months ago.
Their dream is to transform it into a "contemporary monastery" or intentional community in the Christian tradition.
The charitable organisation would also focus on social action, such as raising awareness of women in slavery overseas and of children in orphanages.
But there are also plans to partner with local churches and agencies, delivering social programs, including a youth group and plugging other 'gaps.' The couple, who moved from … Read More »
---
Posted on June 27th, by Phil Merrigan in
Old Boy Submissions
.
Comments Off

on St John's Old Boy Reunited with his Trophy after 64 Years
Way back in 1950 Mark was a winner of the trophy. But, as a boy in St John's Orphanage, if you won a trophy then it stayed in St. Johns. When the orphanage closed in the 1970's it was feared all memorabilia was lost. And, sadly in
most cases it has been. Just recently prior to a reunion in Young and with the good grace of the Sisters we were able to obtain some of these trophies that have been "held in trust" in Canberra.
Mark was a very accomplished boxer winning many fights in the region while at St John's and started to develop a reputation as a very keen hard hitting boxer. On leaving St John's he ended up in Sydney where he started training again. This move of fighting in the "big smoke" eventually got him selection on the Melbourne Olympic Boxing Team as a reserve.
Mark is overjoyed and quietly … Read More »
---