Category: Articles
---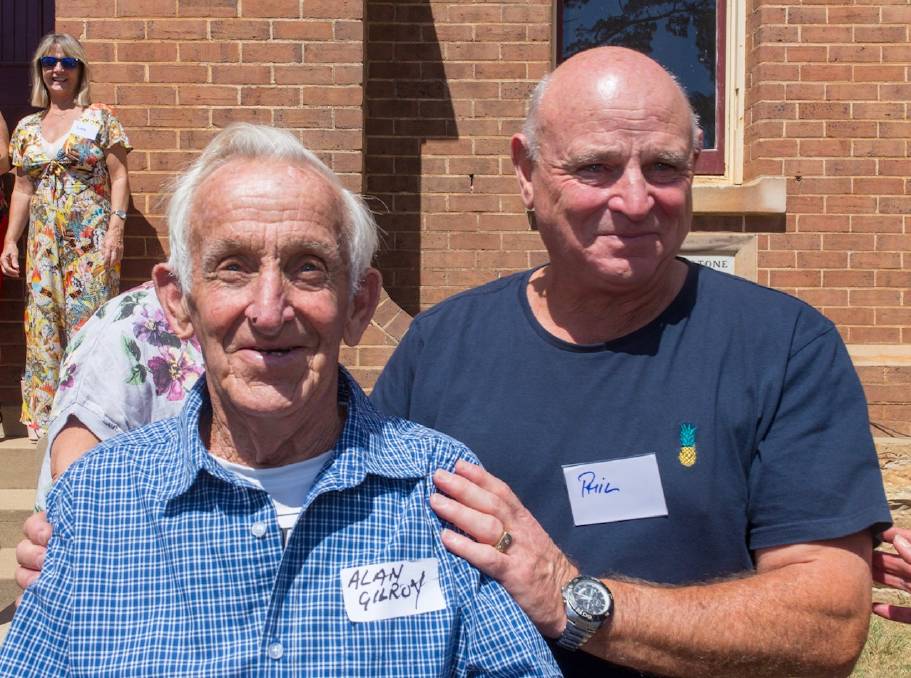 Credit: Originally Posted in the Goulburn Post, March 6, 2019 – https://www.goulburnpost.com.au/story/5939800/former-orphanage-residents-swap-memories/
Memories came flooding back on the weekend as former residents of two Goulburn orphanages gathered for a reunion.
Goulburn man and former orphanage resident Alan Gilroy with reunion organiser Phil Merrigan. Photo: Michelle Doherty.
Henry Angos was one of the oldest residents to attend Saturday's reunion. Photo: Michelle Doherty.
Lindsay Chesworth takes up a trip down memory lane looking through some orphanage history. Photo: Louise Thrower.
Lois Tozer (St Joseph's 1967-71) travelled from the Gold Coast for the gathering and met up with Vanessa Irving (St Joseph's and St John's 1969-76). Photo: Louise Thrower.
Tanya Crawshaw attended with daughter Anna Kaplantzi. Tanya's partner, David Farraway and husband Desmond attended St John's while his sisters, Roslyn and Barbara went to St Joseph's orphanage. Photo: Louise
Former St Joseph's and St John's Orphanage resident Elaine Williams … Read More »
---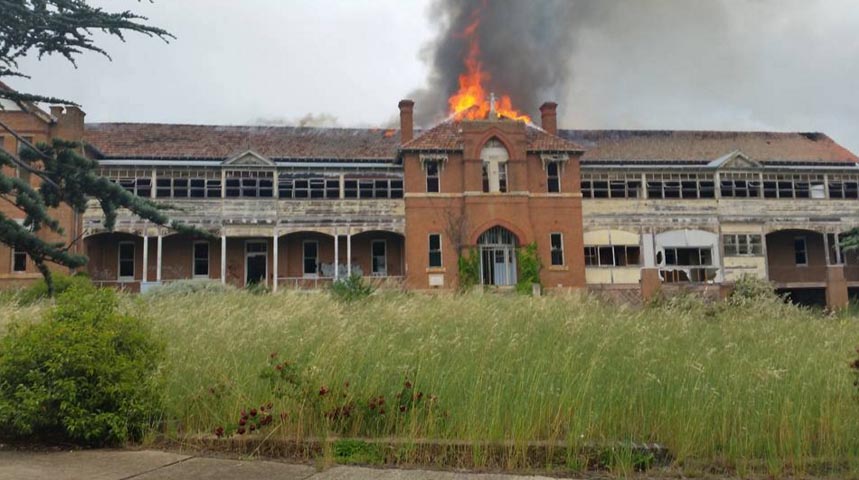 Oh my, we regretfully report that the St John's Orphanage is Burning Down. This is a tragic situation which we break down courtesy by the Goulburn Post where we have permission to re-publish there article on our website below.
Share this:
---
JUST off Taralga Road down a bumpy driveway, hidden behind rows of trees, the former St Joseph's Girls Home long stood empty and forgotten.
On Thursday, the chatter of children echoed through the hallways once again, as some 60 young volunteers pitched in with painting, gardening and general tidy up.
Read more from the original article here…
Share this:
---
---
The painting that used to hang in the dining room at St. John's Orphanage for many years went missing at or just before it's closure nearly 40 years ago. It recently was discovered in the garage of Horton Willoughby's home in Ballina. Horton (Fred) sadly passed away just a few weeks ago and his family discovered it in his garage.The painting was assumed lost forever or destroyed by vandals when St John's closed.So we can now claim that Horton Willoughby saved it. The painting is being "restored" and a digital image is now available in A4 size to any old boy or family member. Please use the contact section of this website to place an order. Horton's grandaughter is now the owner of the painting and gladly made it available for all to see at our recent Reunion in Goulburn.
Share … Read More »
---